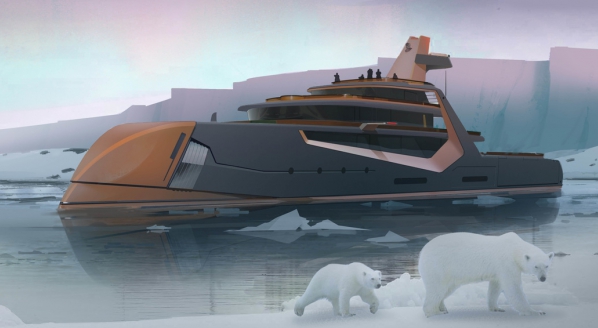 Time will tell
Designer Henry Ward has worked with BMT Nigel Gee to conduct a study on the futuristic Project Time. They say there is no technical reason why futuristic Project Time isn't feasible.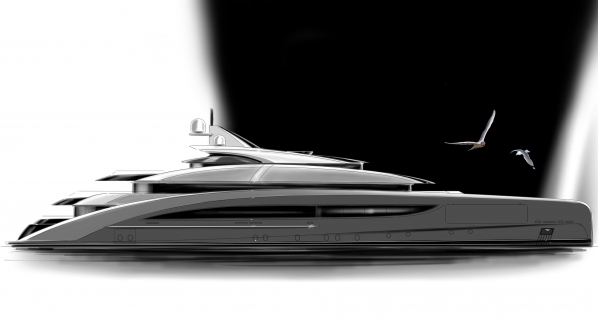 CRN announces new contract
CRN, part of the Ferretti Group, has announced the contract for a new 62m motoryacht, with interior and exterior design by Nuvolari Lenard.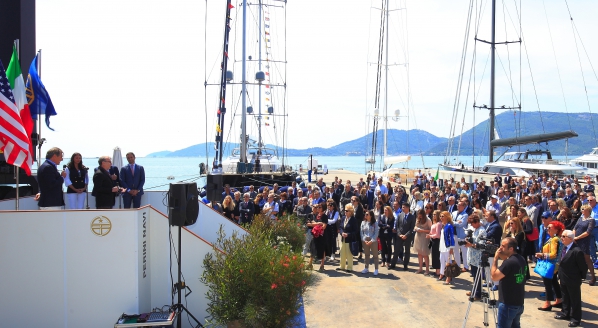 The Pursuit of Pleasure
As Perini Navi's largest sailing yacht since The Maltese Falcon, the presentation of 70m Sybaris was a significant event for the Italian boat builder.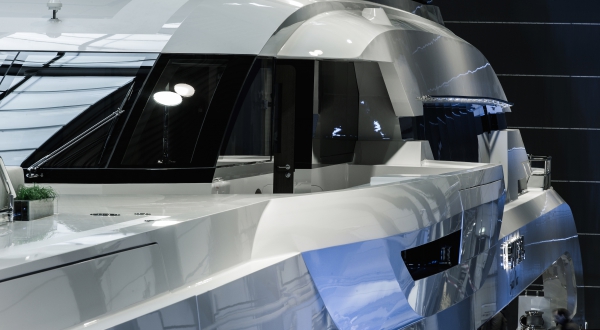 A stellar christening for Heesen Yachts
With exterior lines by Espen Øino and interior design by Sinot Exclusive Yacht Design, newly launched Galactica Super Nova is an evolution of Heesen Yacht's award-winning 65m Galactica Star.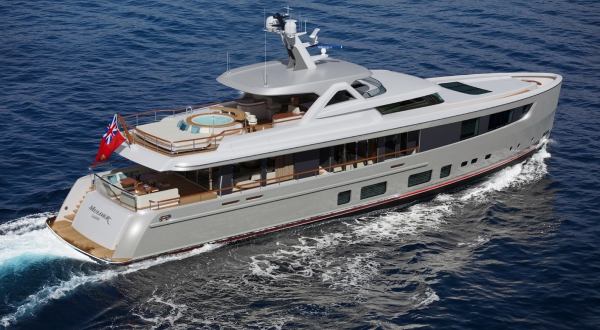 Construction begins on 36m by Claydon Reeves
Claydon Reeves, together with Mulder Shipyard, announce the construction of a new 36m motoryacht.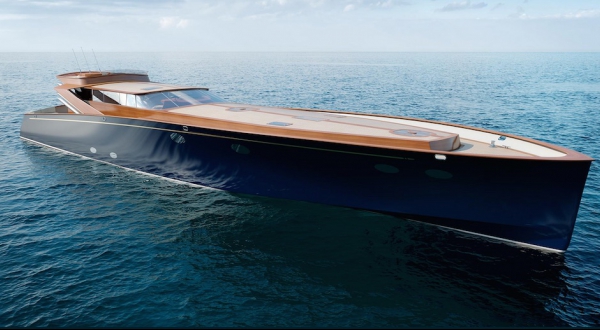 A collector's item
Rapsody's latest concept delivers the same retro-hit of style and grace as Spirit Yachts' P100, but do these examples of form over function have a place in today's demanding superyacht world?
Birds of a feather
Hawk Yachts has launched two new explorer concepts in addition to its original 103m offering, the Sea Hawk.… More
Life's good at CCN
Floating Life Charter & Brokerage has announced that it has been assigned the exclusive development of a new 40m light ice class vessel, the project will be undertaken at the Cerri Cantieri Navali (CCN) shipyard.… More