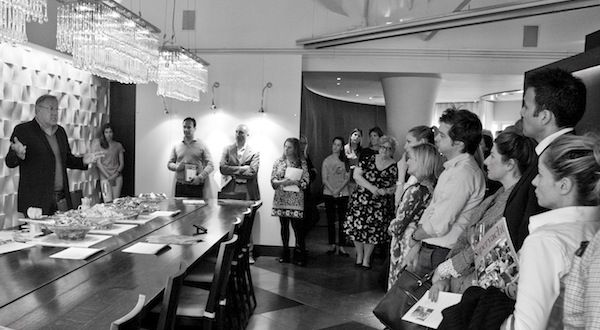 SUPERYACHT DESIGN WEEK
SuperyachtDESIGN Week preview evening announced!
This exclusive evening is a unique opportunity to discuss SuperyachtDESIGN Week 2015 and the newly launched SuperyachtDESIGNERS portfolio.
Superyacht Design Week Videos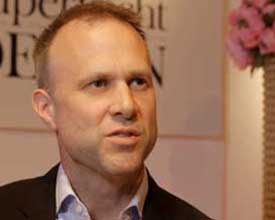 Speaker Spotlight: Andrew Bailey
Following his keynote presentation entitled Supercars vs Superyachts, we speak to Andrew Bailey of McLaren about some of the points that were raised during the session at SuperyachtDESIGN Week 2014......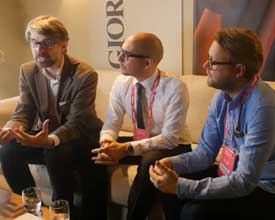 Speaker Spotlight: James O'Callaghan, Guglielmo Carra and Jan Wurm
We speak to James O'Callaghan of Eckersley O'Calllaghan and Guglielmo Carra and Jan Wurm of Arup following the 'Pushing the Boundaries' breakout session at SuperyachtDESIGN Week 2014....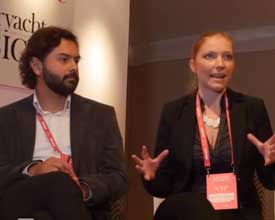 Speaker Spotlight: Janine Schiele and Ernesto Ortiz Rincon
We speak to Janine Schiele and Ernesto Ortiz Rincon from the European Institute of Yacht Design following their keynote speech about the strategic value of yacht design during SuperyachDESIGN Week 2014....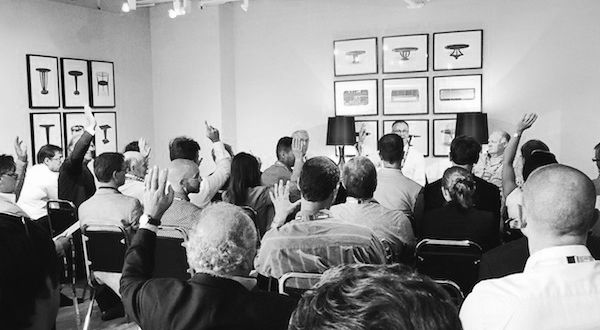 The cost of crew in design
SuperyachtDESIGN Week 2014 saw designers gather to debate those crew-focused regulations they feel are barriers to design and discuss how to better take the role of crew into account when it comes to the cost and design of a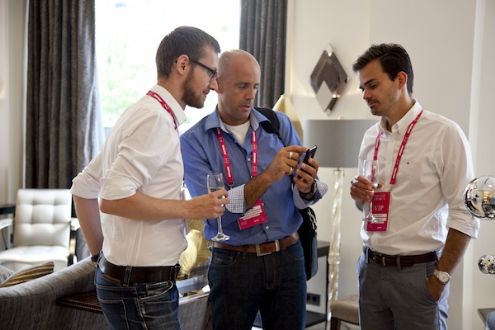 Showroom Partners Passport Winner!
At the end of a busy week filled with PR and news updates, following the unprecedented success of SuperyachtDESIGN Week, we are pleased to be able to announce the winner of the Showroom Partners Passport Competition!
Another successful year for SYD Week
Last week saw over 450 guests attend SuperyachtDESIGN Week over the course of the three-day event. From leaders in design and naval architecture to builders and suppliers, Design Centre, Chelsea Harbour was alive with debate, enga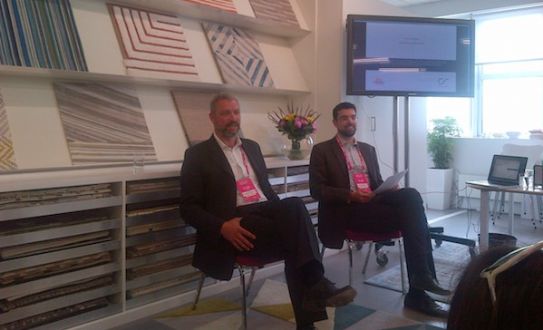 Final day of SYD Week off to an inspiring start
The final day of SuperyachtDESIGN Week kicked off with a keynote presentation that carried through a theme of innovation into the afternoon, incorporating a Q&A with new names in the industry and breakout sessions that rai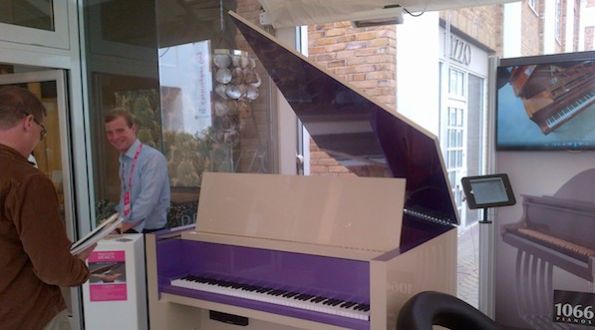 SYD Week ends on a high
SYD Week comes to an end with an afternoon of interior finishes and materials, debate in the breakout session and a finale that included a keynote presentation by Jaguar's creative specialist.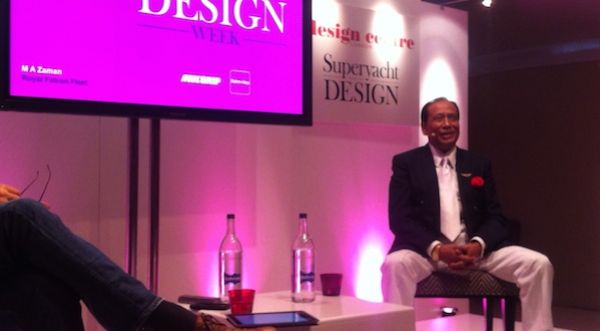 Call for action at SYD Week day two
Day two of SuperyachtDESIGN Week is underway as the keynote addresses the importance of sharing information and technology with each other in the industry and the breakout sessions take into account the cost of crew in desig
SYD Week kicks off with a vision for the future
The first morning of SYD Week tackled controversial issues such as ownership of design and took a closer look at how to bridge the gap between academia and the business sectors of the industry.… More
A colourful end to the first day of SYD Week
The afternoon of the event's first day took a colourful turn and saw attendees paint with gold, while others looked at how a yacht's resale value can limit the innovative use of colour in design.… More