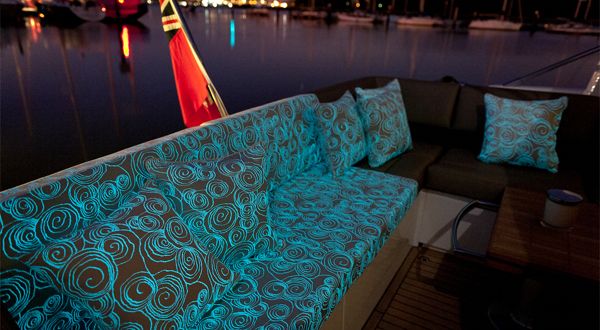 MATERIALIST
Highlighting the pattern
UK, Cuxton. On a recent visit to hand-printed fabric specialist Marina Mill, SuperyachtDesign was shown the glowing qualities of its latest Extex brand, Solar.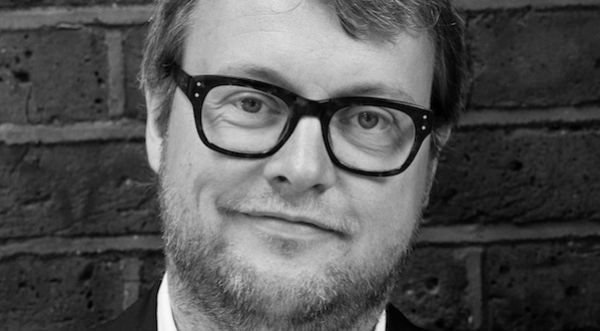 GSF 2013 Speaker Spotlight: James O'Callaghan
Glass expert on M/Y 'Venus', James O'Callaghan of Eckersley O'Callaghan speaks with SuperyachtDesign.com ahead of his appearance at the Global Superyacht Forum in Amsterdam (18-20 Nov).
GSF 2013 Speaker Spotlight: Jan Wurm
SuperyachtDesign speaks with Associate Director at Arup, Jan Wurm ahead of his appearance at the Global Superyacht Forum.
Under the Skin
While every superyacht interior is highly individual and subject entirely to the owner's personal taste, it is still possible to spot style or material trends. Design Unlimited remarks on a growing interest in the use o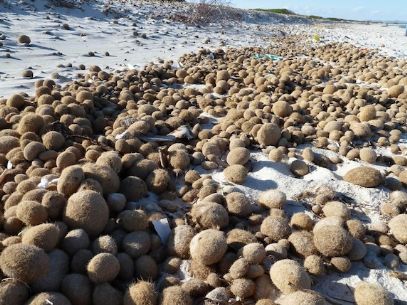 Material Wild
Developing new materials that have improved performance and functionality is a major focus of design innovation. London-based SCIN, the independent material gallery and library, is hosting a public exhibition called SCIN Goes Ma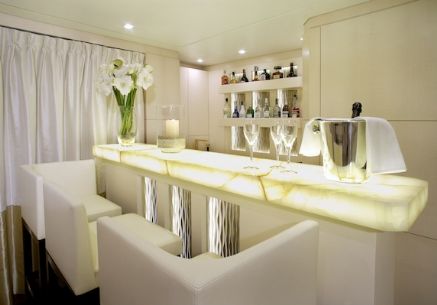 Onyx
The choice of materials for a superyacht interior is, as we know, key. In Q4 SuperyachtDesign's Materialist looked at marble, focusing on the snow-white marble from Carrara in Tuscany. However, its more exotic but equally
A Gripping Yarn
Typically seen as a domestic, social craft enjoyed by older women at home, knitting is not traditionally associated with contemporary interior design. However, designers are challenging these notions, creating stunning knitted
Categories
Products
UK, Sussex. Oceanair's Skysol Motion has won its category at the METS 2013 DAME awards. The pleated blind combines the feel of a pleated blind while maintaining the practicality and convenience of a roller blind. More
Concepts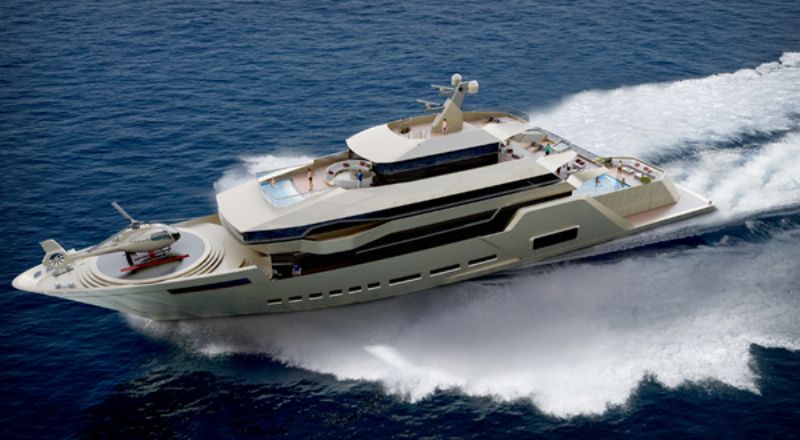 Crescendo is a new 65m by MUB, a Paris-based design studio that actively looks for new trends and was influenced by the importance of rice in Japanese culture with this latest project. More
Sign up for a competitive portfolio package to keep yourself informed and ahead of the competition.
Our latest issue is packed with interviews, design trends and opinion from those in the know.