Nov 12, 2012
PYC paper to provide greater clarity on yacht design

THE NETHERLANDS, Amsterdam. BMT Nigel Gee, a subsidiary of BMT Group, will present a technical paper in collaboration with the Cayman Island Shipping Registry (CISR) on Yacht Design and Construction at the International HISWA Symposium on Wednesday 13 November.
The paper examines aspects of the 2010 Passenger Yacht Code (PYC), which aims to provide a Safety of Life at Sea (SOLAS) equivalent code for yachts wishing to carry up to 36 passengers in order to give greater clarity for the industry.
Included in the report is an investigation into some of the differences in philosophy between full SOLAS and Loadline compliance. Prior to the development and publishing of PYC, yachts wishing to carry more than 12 passengers were subject to the latter code, which carried an associated cost and design complexity. There will also be an assessment of the impact the codes may have on large yacht design.
"The Code has been well received by industry and a number of projects being built in accordance with the Code are now in progress," explains Peter Southgate, an advisor at the Maritime Policy and Legislation Development of CISR. "It is recognised that this is an evolving standard and regular updates are envisaged for the first five years of operation."
Where in the past international conventions have been considered unreasonable or disproportionately onerous for yachts, the PYC applies substantial equivalence to provide flexibility to the naval architect and designers.
Through the joint report, the industry can understand how to assess the alternative design considerations that must be made, or the benefits that can be achieved when applying the substantial equivalence of the PYC.
"It is clear that the PYC offers substantial equivalence to SOLAS, providing added flexibility to designers and naval architects," says James Roy, Yacht Design Director at BMT Nigel Gee. "It is worth remembering that where the full SOLAS route is taken, any deviation from the regulations requires approval of any equivalence to be granted by the Flag State Administration on a case by case basis, adding more inertia to the design process in the way of 'red tape'. PYC can offer a much more convenient route to compliance."
The technical paper will be available on the BMT website
www.bmtng.com
after its presentation at the HISWA Symposium.
Related Links:
CISR -
company profile
BMT Nigel Gee -
company profile
331934
Categories
Products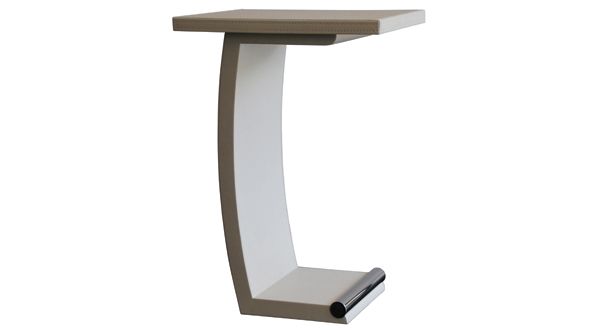 UK, London. The latest piece to come from J. Robert Scott is a table called @Table designed by founder and president of the firm Sally Sirkin Lewis. As the name suggests, the latest piece was designed to accommodate a laptop or tablet and features a 90-degree swivel top. More
Concepts
Rossinavi has been looking at the US superyacht market and wanted a project that would generate enquiries at the coming US ya… More
Sign up for a competitive portfolio package to keep yourself informed and ahead of the competition.
Our latest issue is packed with interviews, design trends and opinion from those in the know.