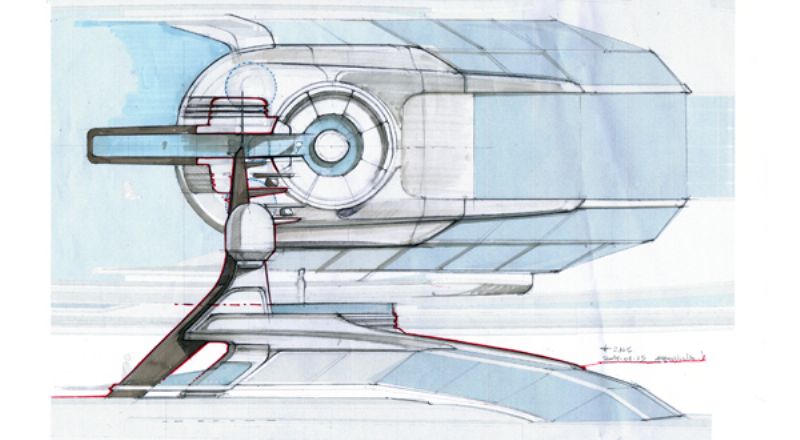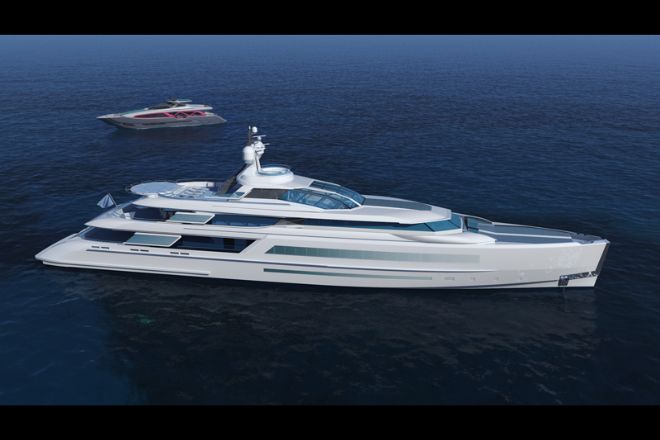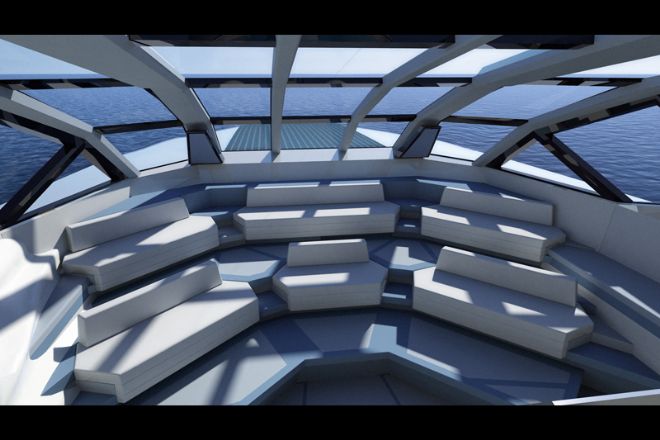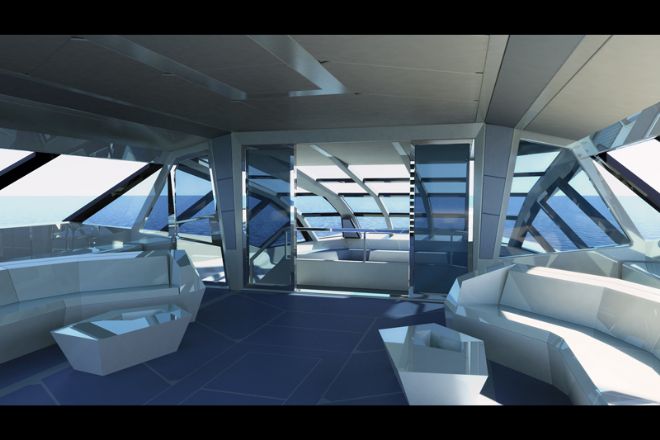 You may also be interested in…
Ice
Francesco Struglia is an industrial designer and the founder of A-sign Studio. Drawing on his experience of having worked with Zuccon International Project and Omega Architects, the Italian designer explains the thinking behind his 65m concept called Ice, which was inspired by the aesthetics and scale of icebergs.

We designed Ice with a particular focus on the layout, which can be easily modified to suit charter, business or private use. This has been achieved with the inclusion of eight carefully positioned en suite cabins—five if intended for private use—while ensuring that the design is as environmentally conscious as possible. We are in the middle of developing a more detailed version of the project with engineers from Marimecs.

Taking inspiration from the shape and wonder of icebergs, the concept incorporates what we have named as the 'fading appearance' technique, which is an external surface treatment of the glass. This method reduces the amount of UV light penetrating the interior by 80 per cent, but does not impact on visibility from the interior. We had samples prepared by a glass manufacturer in order to show the effect this finish would have and we are very satisfied with the result. It is a method that we are confident will influence future designs. Other aspects of this design include the use of composite materials and the installation of solar panels on the foredeck.

This displacement design can accommodate up to 16 guests if built for charter and provides easy access to the vessel with the inclusion of a helipad aft of the top deck. We have also included a direct connection to the conference room forward. A round seating area can also be reached from this deck, providing superior views out to sea. From the conference room, access is provided to a lounge area, which we have created for informal meetings or dinner. This area has its own galley and is independent from the rest of the vessel if used privately as well. The main salon area is kept separate from the informal meeting space. Four twin en suite cabins are located forward of the main deck with another four situated on the lower deck.

If built for private use, the layout would use the same platform but would encompass two main differences. The first change would be the removal of the forward solar panels, which would be replaced by a standard sunbathing area. The second difference would be the conversion of the upper deck to a dedicated owner's level with the owner's master en suite, a study and a walk-in wardrobe. The lower deck would be home to four double en suite cabins.
Sign up for a competitive portfolio package to keep yourself informed and ahead of the competition.
Our latest issue is packed with interviews, design trends and opinion from those in the know.